Located directly on the Baltic Sea, the full-size cable from Rixen offers 9 drivers and the lake a large number of features:
rooftop (left)
A frame (right)
Foosball small (left)
Kicker large (right)
Slider (left)
Up rail (left)
Olli bin (left)
table (right)
Wall Up Rail (left)
Due to the 5-mast system, the start is particularly pleasant and the notorious first curve is also a little easier at the beginning. The large island in the middle not only creates a beautiful ambience, but also extremely calm water.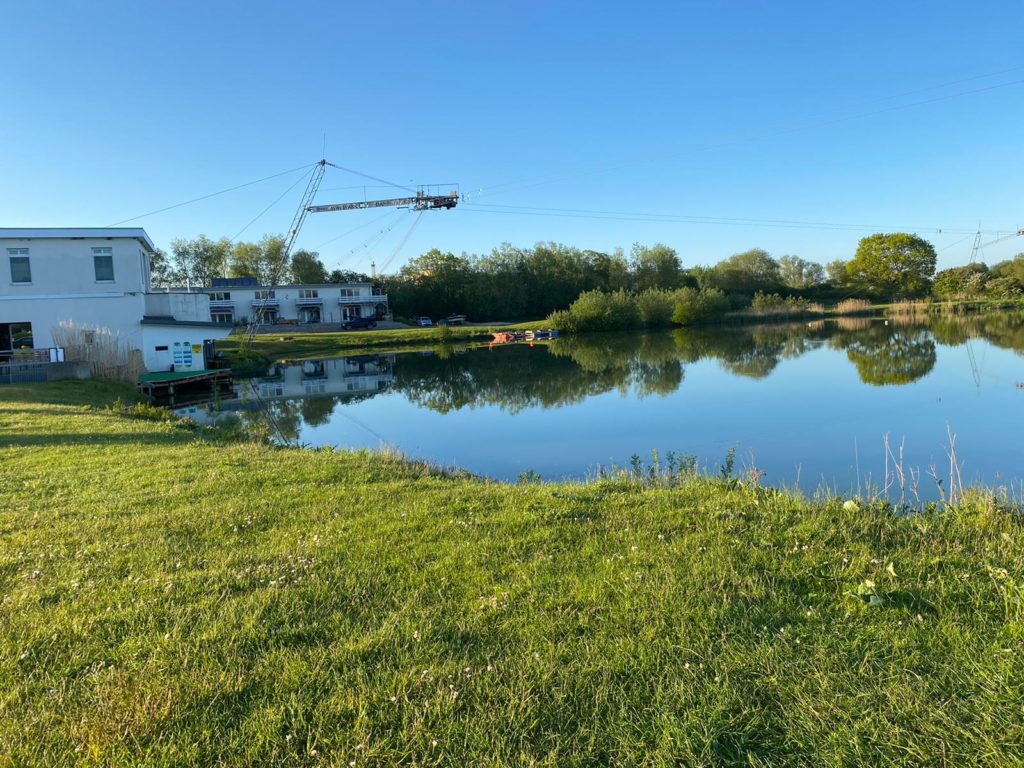 We welcome you directly at the facility in our gastronomy with all the refreshments you could wish for after a session:
Cold & hot drinks
changing selection of fresh cakes
warm dishes (pizza, LaFlute, fries, schnitzel, currywurst and many more!)
different types of ice cream
small snacks
In addition to tickets, you can also get everything you need for water sports directly in our shop. Wetsuits, helmets, shirts and most importantly the great wakeboards from our partner LWA Boards .
In the immediate vicinity of the water ski park you will find the mobile home park Damp , the Greek restaurant "Taverna Achilles" and the other attractions of the Baltic Sea resort of Damp.